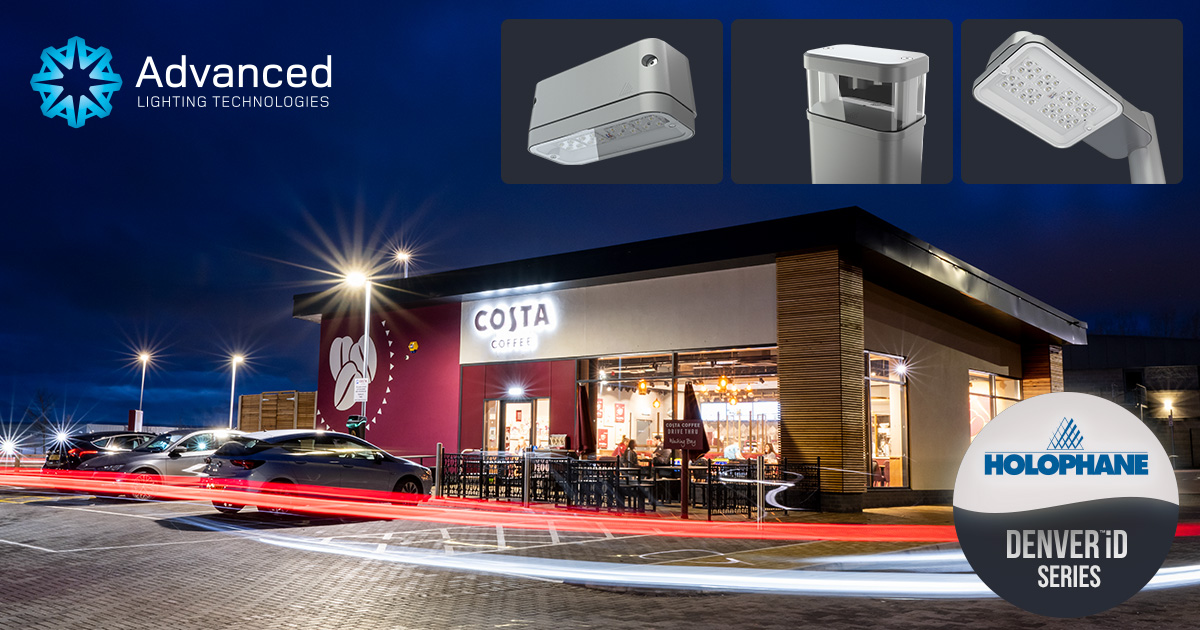 A COMPLETE OUTDOOR LIGHTING SOLUTION
Advanced Lighting Technologies are pleased to present the Denver iD Series – an exciting exterior range from leading European innovator, Holophane.
The Denver iD Series consists of wall, pole and bollard luminaires which combine clean styling, visual comfort and unrivalled system performance to meet the unique requirements of pedestrian-friendly amenity spaces.
Coupled with the latest LED technologies, optional smart controls integration and class-leading optical performance, the Denver iD Series combines form with a feature-rich luminaire system.
ABOUT HOLOPHANE
Holophane has been developing lighting solutions for over a century, pioneering its famous two-piece glass refractor system in 1915. Fast forward to 2022 and Holophane remains focused on innovation, offering high-quality, sustainable solutions with a low cost of ownership.
Advanced Lighting Technologies' range of Holophane luminaires has been carefully selected to meet the requirements of specifiers, lighting designers, contractors and end-users here in Australia. They feature high-quality European design and craftsmanship, backed by a 5-year guarantee.
Keep scrolling, contact us or reach out to your local ADLT sales representative for more information. You can also click the links below to view the Denver iD Series on adlt.com.au now!