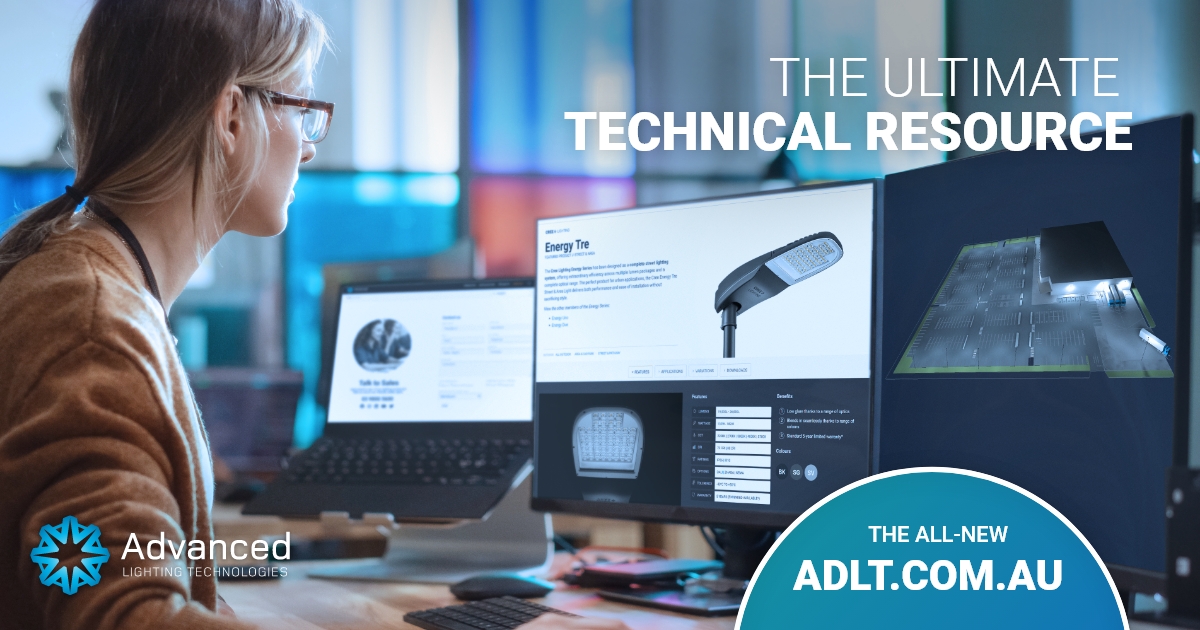 THE ULTIMATE TECHNICAL RESOURCE
Advanced Lighting Technologies are thrilled to unveil our brand-new website!
Built using the latest technology, the all-new adlt.com.au combines a clean, modern aesthetic with powerful filtering and search capabilities, allowing you to quickly find the information you need.
Every page has been redesigned and rebuilt from scratch, ensuring a visually appealing experience across all types of devices and screen sizes.
Streamline your search and find the perfect product with ease!
Our enhanced product selection page offers an unprecedented range of filtering options. You can now effortlessly narrow down your choices based on various criteria including brand, type, application, wattage, lumens, special features and more.
For those that prefer to browse, a new infinity scroll feature allows you to quickly preview our extensive array of over 100 products sourced from some of the world's leading lighting manufacturers.
More products and updated technical information!
In addition to the fresh look and feel, we've also added more products including the Holophane HMAO, CityMax Large and S-Line Area Lights, as well as the all-new Arcluce Eco Urban Street & Area Light (below).
Other new additions include:
• New case studies
• New product categories
• New lighting applications
• Updated technical resources
• Updated product brochures & guides
• Updated spec sheets, design files and more!
We'd love to hear any comments or suggestions you may have regarding our new website. 
You can get in touch with us by filling out form at adlt.com.au/contact.