By now, it's likely we all know that solar lighting can offer a more sustainable, environmentally friendly approach to lighting. Using renewable energy from the sun produces no greenhouse gas emissions and minimises the system's overall carbon footprint.
But did you know that beyond sustainability, solar lighting can offer other advantages over traditional lighting systems too? Keep reading for more or to see our range of solar lighting systems.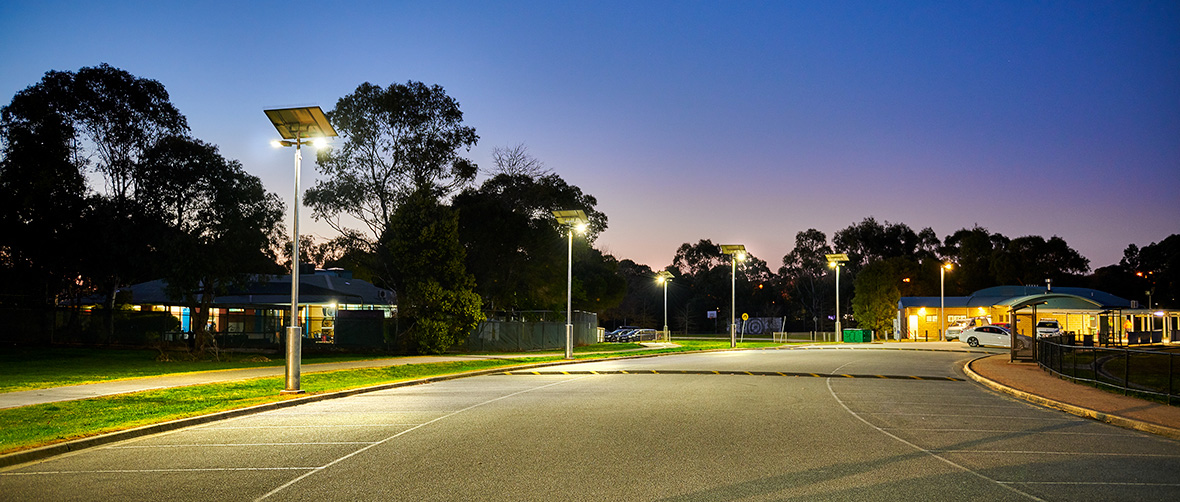 No ongoing electricity costs
Harnessing free energy from the sun means no electricity bills and reduced operating costs. Post-installation, solar lighting systems' ongoing expenses remain low.
Faster, easier and cheaper installation.
Solar lighting systems can be simpler to install as they typically don't require complex wiring, conduits or trenching – saving on labour and equipment. Arranging a connection to mains power can also be complicated.
Scalability 
It can be easier to add additional luminaires to an existing solar lighting project. No upgrading electrical equipment or re-routing power is required.
Flexibility
Special relocatable solar lighting solutions can be supplied on above-ground concrete block footings, which can be used to provide temporary lighting during special events or construction projects.
Off-grid capability
Solar lighting systems can be deployed in remote or off-grid locations where electricity systems are unavailable or expensive to install or connect.
Being totally independent of the electricity grid means solar lighting solutions aren't affected by power outages the way traditional lighting systems can be.
Consult the experts!
While solar lighting has many advantages, it's important to note that is may not be suitable for all applications and does have some limitations – for example its performance is dependent on sunlight availability and the systems' battery capacity to ensure continuous lighting during extended cloudy or rainy periods.
Fortunately, Advanced Lighting Technologies can design and supply the perfect solar lighting solution! We use in-depth analysis and complex calculations to match your project lighting needs to the location's solar conditions. We recently increased our partnership with the solar lighting experts – Orca Solar Lighting®.
We've been working closely with Orca for years, providing our specification grade luminaires for use with Vertex solar lighting systems. We're pleased to now sell select* Orca Solar Lighting products as well, ranging from low-wattage solutions perfect for pathways and minor roads, up to enlarged base systems for carparks and large work/activity areas. All were designed with light levels recommended by the relevant Australian Standards in mind.
Our selection of Orca Solar Lighting solutions are paired with quality luminaires, including fittings from Cree Lighting. Cree Lighting's wide range of optics and industry leading efficacies make it the perfect partner for optimising solar installations.

View our selection of Orca Solar Lighting Products:
Orca Solar Lighting address all criteria for discerning and certified lighting, electrical and civil engineers, utilising leading edge technologies across all components. 
Orca are the experts in solar lighting, designing and building solutions specifically for Australian conditions. Deploying the most stringent methodologies for solar engine sizing from NASA solar radiation data, Orca go above and beyond industry norms to ensure customers receive the ideal solar lighting system for their location's requirements.
Optimal solar collection
Advanced Lighting Technologies' solar lighting solutions feature pole-top mounted photovoltaic modules which enables full flexibility of orientation and tilt angle adjustment to ensure optimal solar collection, regardless of which way the luminaire is facing.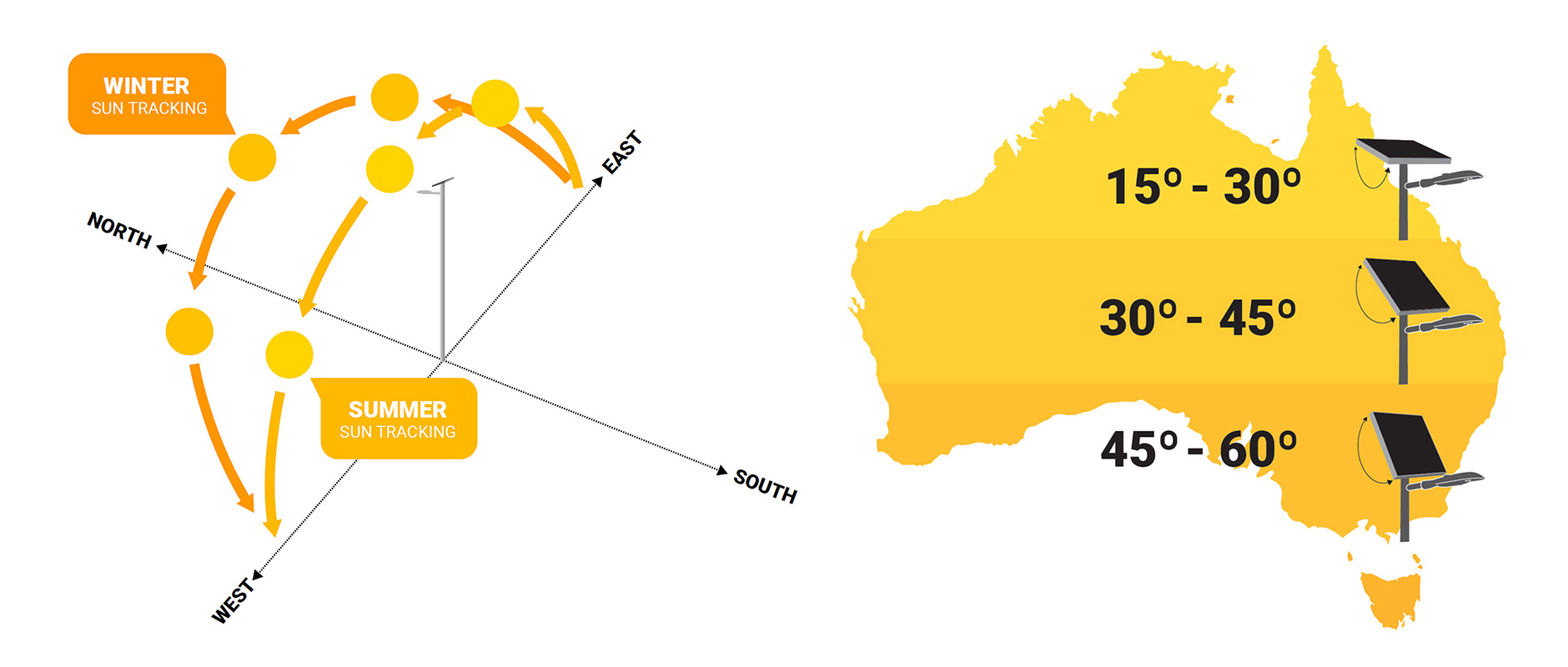 A balanced battery system all year-round
Our solar lighting solutions are designed in accordance with the methodologies of the relevant Australian Standard (AS/NZS 4509.2:2010 Stand-Alone Power Systems) to ensure their photovoltaic modules are adequately sized and the discharge continuity of the battery system is balanced year-round.
This process ensures extended life of the premium battery system. Calculation reports can be supplied upon request to verify solar and battery system efficiency.
Advanced timer and power profiling
Our solar lighting solutions feature advanced timer and power profiling capabilities. This means settings can be customised to best suit the application or situation, allowing light levels to be raised or lowered as necessary. Profiles include Dusk To Dawn, Two Timer Profile and Three Timer Profile.
The Orca Solar Lighting Avero also boasts a programmable PIR sensor to increase or decrease light levels at certain times, or when pedestrian movements are detected.
Features like these can assist to generate light output that meets Standard requirements in both high and low mode, while assisting to reduce light pollution and meet obtrusive light limitations during curfew hours (AS/NZS 4282). Power profiles can also assist in meeting International Dark Sky Association recommendations by reducing unwanted light in ecologically sensitive areas.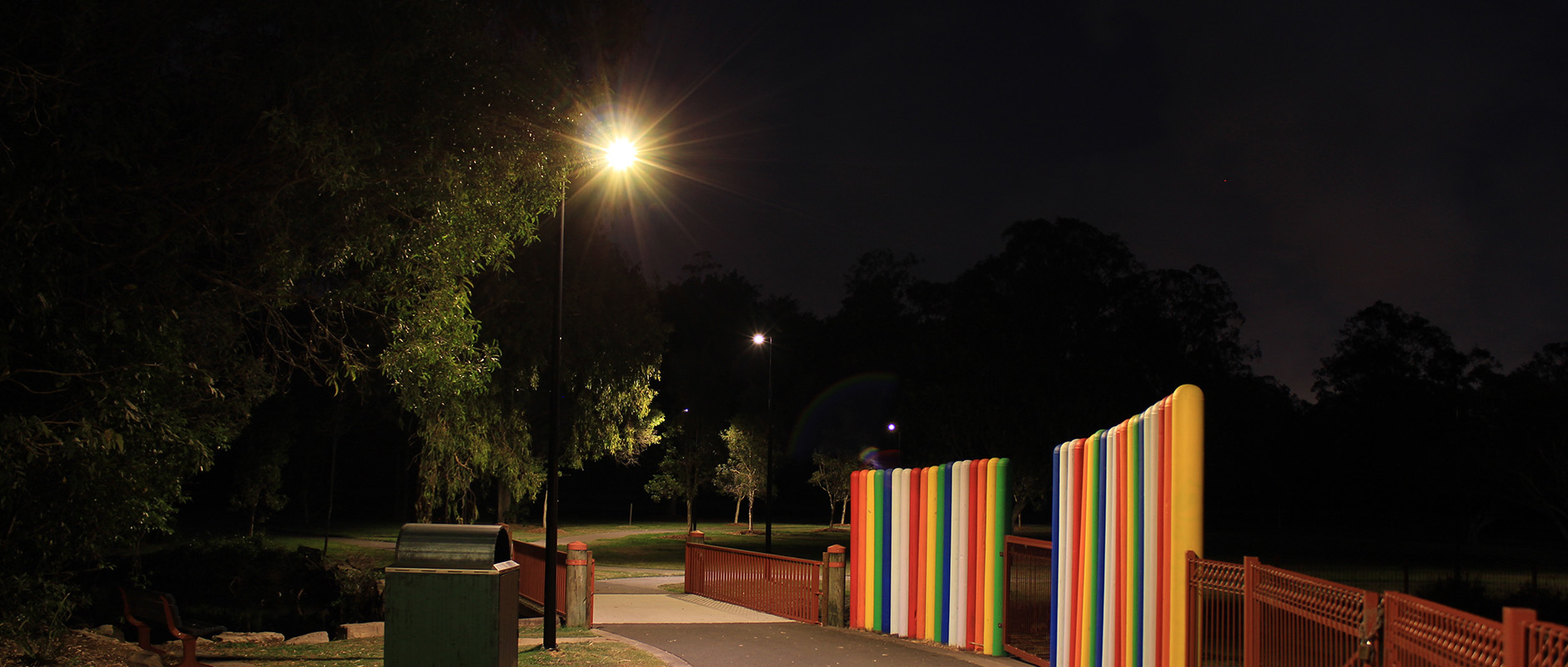 *Advanced Lighting Technologies are pleased to offer Orca Solar Lighting's range of solar pole-mounted luminaire systems (Avero®, Vertex® SL & Vertex®). We are an authorised partner of Orca Solar Lighting in the ACT and New South Wales, and an exclusive partner in South Australia, Tasmania & Victoria. Customers in the Northern Territory & Queensland should contact Orca Solar Lighting directly – phone 1300 760 778.